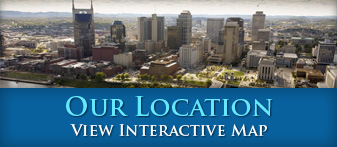 Causes of Wrinkles
Sun exposure is the main cause of wrinkles but genetics also play a significant role in wrinkle development.
Prevention and Treatment of Wrinkles
A multi-faceted approach to prevention and treatment is recommended.
Topical regimen of daily sun protection, prescription products, and medical grade cosmeceuticals are the first line of prevention and treatment.
Botulinum Toxin Injections can reduce or eliminate wrinkles by relaxing facial muscles. Most people see results in 3 to 7 days and results last 3 to 4 months.
Soft Tissue Fillers add volume under the surface of the skin to restore fullness to the face, lips, and hands. Most fillers are effective for wrinkle reduction and yield immediate results that last from 6 to 18 months.
Fractional Laser Resurfacing has the capability of improving the appearance of wrinkles with reduced recovery time and complications compared to traditional CO2 resurfacing. Fractora™ is the most advanced fractional radio-frequency (RF) treatment that delivers RF energy to the skin. The gentle heat generated by Fractora™ in the sub-dermal tissue promotes collagen restructuring for skin rejuvenation and skin tightening. Fractora™ provides anti-aging improvements on skin tone and texture through ablation and skin resurfacing.
Chemical Peels can treat a variety of medical and cosmetic indications including acne, melasma, post-inflamatory hyperpigmentation, freckles, sun spots (solar lentigos), pre-cancers (actinic keratoses), photo aging, fine lines and wrinkles.
DermaSweep® is particle-free microdermabrasion that uses a unique bristle and suction technology that aids in overall facial rejuvenation by stimulating collagen production and drastically improving textural irregularities. After the initial dry exfoliation process is performed, the second step involves an individualized infusion application. The various infusions are formulated to treat acne, aging skin, dry skin, hyperpigmentation, photo damage and other problems. There is little to no down time and results are immediate, leaving patients with noticeably smoother skin that appears healthier and more youthful.
Microneedling is a technique that creates thousands of micro-perforations on the skin to stimulate the skin's natural healing process. This causes collagen induction therapy via the micro perforations, which stimulate fibroblasts to create natural collagen and elastin, resulting in a reduction in the appearance of scars, wrinkles, and pore size and leads to an improvement in skin texture.
Combination Therapy: Dr. Curcio may combine Botulinum Toxin Injections with your Soft Tissue Filler treatment, Fractional laser rejuvenation, Chemical peels, DermaSweep®, Microneedling and/or other cosmetic treatments to enhance your result. In addition, a skin care regimen with medical grade cosmeceuticals will help maintain and enhance your results.
Dr. Curcio specializes in Cosmetic and Laser Surgery. With her extensive experience, she can personalize a treatment regimen to help you attain the best possible cosmetic result.
Make an appointment for a cosmetic consult with Dr. Curcio to determine what treatments are best to treat your wrinkles.