Nashville's premier dermatologic surgery and skin rejuvenation center
Nashville's premier dermatologic surgery and skin rejuvenation center
Nashville's premier dermatologic surgery and skin rejuvenation center
Nashville Dermatologist (Medical & Cosmetic)
Dermatology in Nashville, TN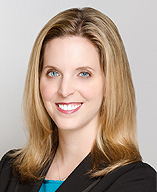 Curcio Dermatology is Nashville's premier dermatologic surgery and skin rejuvenation center, providing outstanding medical care with professionalism and full attention to patient comfort. We provide the latest medical technology, the newest lasers and devices, and most current treatments in a state-of-the-art facility in the heart of Green Hills. From skin cancer screenings to modern cosmetic skin treatments, Curcio Dermatology is experienced in both medical and surgical procedures.
Meet Dermatologist Dr. Curcio
After training extensively at Vanderbilt, completing two fellowships in Birmingham, AL, and San Francisco, CA, and working in the greater Los Angeles area, Dr. Natalie Curcio excels at appreciating both east coast and west coast beauty across different ethnicities. She is one of few fellowship-trained Mohs surgeons in middle TN and the only dermatologist who is fellowship-trained in Dermatologic Cosmetic & Laser Surgery.
She believes in a patient-specific approach to aesthetics and anti-aging, as well as Mohs surgery and reconstruction. She relies on a combination of treatments and procedures to offer customized plans and individualized results. Dr. Curcio is multi-lingual and has been a speaker nationally and internationally on Cosmetic Dermatology, Fillers, Neurotoxins, Lasers and Mohs Surgery.
Nashville Dermatologist | What is a Dermatologist?
A dermatologist is a physician, who is trained to evaluate and treat both adults and children with disorders (either malignant or benign) of the skin, nails, hair, and adjacent mucous membranes. There are approximately 8,000 qualified dermatologists in the United States. Most dermatologists have training in the following areas:
Proper screening / diagnosis (as well as treatment) of skin cancers, melanomas, moles, and other tumors of the skin
Treatment of inflammatory skin disorders
How to recognize skin disorders related to systemic and infectious diseases
How to interpret skin biopsies
Surgical techniques, such as Mohs Micrographic Surgery
Dr. Natalie Curcio is a Nashville dermatologist (based in Nashville, TN) who graduated from Vanderbilt University.
Featured Dermatology Services
Laser Hair Removal
Laser hair removal works to reduce dark hair on a variety of skin types.
Botox
Botox treatments provide reduction of frown lines, forehead wrinkles…
Kybella
KYBELLA™ is a nonsurgical, noninvasive treatment option for double chin.
Skin Tightening
Improve the appearance of the face, neck, abdomen, back, arms…
Body Contouring
Body contouring treatments are targeted to reduce pockets of fat…
Microneedling
An option for patients seeking comprehensive skin rejuvenation.
Facials
We offer a variety of aesthetic skin care treatments.
Mohs Surgery
Mohs surgery is a highly specialized and precise treatment for skin cancer.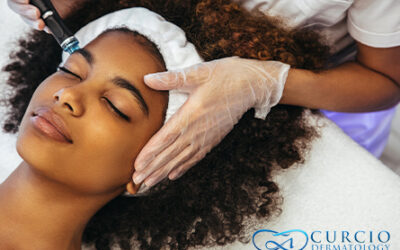 Curcio Dermatology is a skin surgery and skin rejuvenation center located in Nashville, specializing in medical, cosmetic, and Mohs surgery. As an independently-owned practice, we ensure that our...