Serving Patients in Nashville & Beyond
Fractional Laser Resurfacing (Non-Ablative) [ResurFX]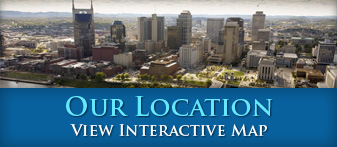 Imagine a skin rejuvenation treatment that can treat fine lines and wrinkles, improve the appearance of acne scars, traumatic scars, stretch marks, and textural irregularities. Now, imagine you can achieve all this in a treatment that requires little-to-no downtime and is clinically proven for ALL skin types.
ResurFX™ by Lumenis is one of the most exciting innovations in skin rejuvenation. It is the only true fractional non-ablative technology that offers dramatic results improving wrinkles, tone, texture, and minimizing the appearance of scars for all skin types on a reasonable budget.
Benefits of ResurFX™:
ResurFX™ Technology works great on wrinkles, acne scarring, traumatic scarring, enlarged pores, pigmentation, and overall tone & texture
Minimal downtime – patients can return to regular activities following treatment
Short treatment protocol: 4-6 treatments, 4 weeks apart (each treatment is quick and easy, taking approx. 20 minutes for a full face)
Proven safe and effective on ALL skin types and degrees of pigmentation
ResurFX™ works at the dermal level to deliver deep dermal heating with a 1565 nm fiber laser that ultimately evens out the skin texture, improves pigment variation, minimizes texture irregularities, and reduces wrinkles. Due to the technology behind ResurFX™, it is safe for all skin types to take advantage of this age-defying treatment and is best utilized for fine lines to moderate wrinkles. Moreover, the ResurFX™ handpiece is equipped with continuous contact cooling to increase patient comfort during treatment.
Post treatment, you may notice increased levels of beneficial collagen as new healthy skin cells are produced. Mild to moderate wrinkles and superficial skin discolorations are reduced, and the texture of your skin becomes smoother and more elastic over time.
FREQUENTLY ASKED QUESTIONS (FAQ):
What is Non-ablative Rejuvenation?
ResurFX™ is a non-ablative rejuvenation technology cleared by the FDA. It is the first to combine the results achieved with more aggressive treatments, but with no little to no downtime. The secret to nonablative rejuvenation is the type of energy used and how the energy is delivered through the skin.
How does Non-Ablative Rejuvenation work?
To achieve the best possible results, the laser energy must be delivered below the skin without overheating the top layer (dermis) of the skin. This has been the challenge with other more aggressive treatments because they work by overheating the top layer of the skin to the point of complete ablation (removal), forcing new skin to develop.
Non-ablative rejuvenation uses fractionated laser energy to produce columns of heat in the dermis of the skin, directing energy beneath the surface to maximize collagen production while keeping the top layer of the skin intact. This is one of the main reasons it is appropriate to treat all skin types.
When can I expect to see results?
Patients will begin to see results after the first treatment and results will continue to improve up to one year post treatment.
Are there any side effects?
No clinical side effects have been reported to date. Patients may notice redness or mild swelling post-treatment, but in general, there is little to no downtime.
Is everyone a good candidate for ResurFX™?
This type of non-ablative rejuvenation technology is the only fractional treatment that can be used on all skin types. Some skin conditions may prohibit patients from receiving the treatment. Dr. Curcio will determine if ResurFX™ is best for your skin rejuvenation needs during your consultation.
Make an appointment with Dr. Curcio to determine what treatment is best for you.