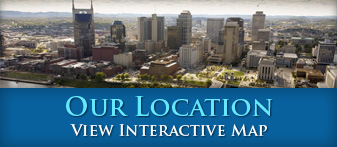 Chemical Peels
During chemical peels, various acid solutions are applied to the skin to break the connections between skin cells. Peels can be superficial to exfoliate the upper most layer of skin or deeper to improve pigmentation and skin texture.
DermaSweep
DermaSweep® is particle-free microdermabrasion that uses a unique bristle and suction technology that aids in overall facial rejuvenation by stimulating collagen production and drastically improving textural irregularities. After the initial dry exfoliation process is performed, the second step involves an individualized infusion application.
Botox
Botox treatments provide a safe, non-surgical alternative for the reduction of frown lines, forehead wrinkles, crow's feet, laugh lines, vertical neck lines, fine lip lines, and chin creases. Botox has been used safely and effectively for over twenty-five years in adults to treat many medical conditions where overactive muscles require relaxation.
Soft tissue Fillers
Soft-tissue fillers add volume to the face. Common areas that need improvement include the parenthesis or laugh lines, the sagging corners of the mouth, lips, and tear troughs. They are a popular form of skin rejuvenation to soften fine lines, smooth away wrinkles, and restore youthful contours.
Hand Rejuvenation
The face is not the only location that can reveal one's age. Hands are an important treatment area for those who want to age gracefully. Hand rejuvenation consists of three components: filler for loss of volume and diminishing the appearance of veins, removing brown spots, and resurfacing the skin with fractional laser resurfacing.
Lip Augmentation
As we age, sun exposure, gravity and other factors can reduce the amount of hyaluronic acid, collagen, and fat in our skin. The loss of this soft tissue causes the skin to lose structure and volume, creating unwanted facial wrinkles and folds such as lines around the mouth.
Kybella (Double Chin Treatment)
According to the American Society for Dermatologic Surgery, 7 out of 10 people — women and men alike — are frustrated by submental fullness: the presence of subcutaneous fat that can detract from an otherwise pleasing appearance. Though the chin and neck are frequently overlooked by patients hoping to improve their appearance.
Plate-Rich Plasma (PRP)
Platelet-Rich Plasma (PRP) therapy is a minimally invasive rejuvenation treatment using platelets from your own blood to boost collagen production through their natural release of growth factors. PRP offers an innovative and promising approach to skin rejuvenation, enabling the improvement of wrinkles, skin tone and texture.
Acne – TheraClear™ Acne System
The TheraClear™ Acne System is a state-of-the-art acne treatment that addresses multiple causes of acne in 5-6 quick treatments, every 1-2 weeks. The treatment combines light and vacuum for fast and visible reduction in acne and associated redness. Specific indications include comedonal acne (whiteheads & blackheads) and mild to moderate inflammatory acne (red bumps and pus bumps). Safe on all skin types.
Body Contouring Treatment
Body contouring treatments are targeted to reduce pockets of fat resistant to healthy eating and exercise, such as "love handles" or a "muffin top". Body contouring is often termed "non-surgical liposuction" because it kills fat cells without the need for traditional liposuction.
Complexion Analysis
High quality medical photography is paramount at Curcio Dermatology. We built a dedicated, state of the art, photo studio that contains the most current imaging technology available to document and analyze your skin conditions.
Fractional Laser Resurfacing
Fractional laser resurfacing vaporizes tissue in a precisely controlled manner to promote new collagen formation and skin rejuvenation. Fractora™ is the most advanced fractional radio-frequency (RF) treatment that delivers RF energy to the skin through an array of pins producing localized heat and small micro-lesion dots in the treatment area.
Fractional Laser Resurfacing (Non-Ablative)
Imagine a skin rejuvenation treatment that can treat fine lines and wrinkles, improve the appearance of acne scars, traumatic scars, stretch marks, fine lines and wrinkles, and textural irregularities. Now, imagine you can achieve all this in a treatment that requires little-to-no downtime and is clinically proven for ALL skin types.
Laser Vein Therapy
Many factors can lead to the development of spider, reticular, and varicose veins. Treatment of superficial spider veins and reticular veins can reduce the appearance of these dilated surface veins while preserving blood flow in healthy veins.
Laser Wrinkle Reduction
Of all the methods that can reverse the signs of aging, there is no better treatment than fractional laser skin resurfacing. Fractora™ offers improvements for aging skin that would normally require two, three or even four different technologies.
Microneedling
Microneedling is a technique that creates thousands of micro-perforations on the skin to stimulate the skin's natural healing process. This causes collagen induction therapy via the micro perforations, which stimulate fibroblasts to create natural collagen and elastin, resulting in a reduction in the appearance of scars, wrinkles, and pore size and leads to an improvement in skin texture.
Non-Surgical Fat Reduction
Body contouring treatments are targeted to reduce pockets of fat resistant to healthy eating and exercise, such as "love handles" or a "muffin top". Body contouring is often termed "non-surgical liposuction" because it kills fat cells without the need for traditional liposuction.
Photodynamic Therapy
Photodynamic therapy (PDT) is a two-step process to treat a variety of skin diseases including actinic keratosis (pre-cancerous lesions), acne, and photoaging. Photodynamic therapy specifically treats the problem skin areas while leaving normal skin unaffected.
Skin Tightening
Skin laxity, or sagging skin, can result from natural aging, photo damage, genetic predisposition, substantial weight loss or a combination. Skin tightening treatments can help smooth and tighten your skin for an overall naturally younger looking appearance without surgery.
Vascular Laser Therapy
Curcio Dermatology is proud to be the first practice in Middle Tennessee to offer patients the Excel V™. Lasers such as the Excel V™ (both the 532nm and the 1064 nm) are among the most effective vascular lasers on the market to treat a variety of vascular conditions.