Shop DefenAge® Skincare Products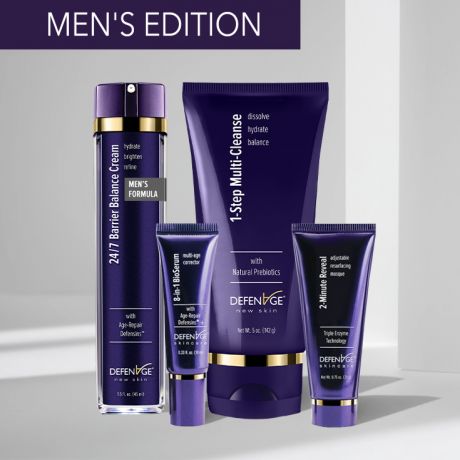 Men Skin Booster
A complete, professional-grade, annual skin detailing service tailored to men's need. We recommend using the Booster once or twice a year to jumpstart the skin for high-performance and following with the Provision for skin maintenance until the next boost.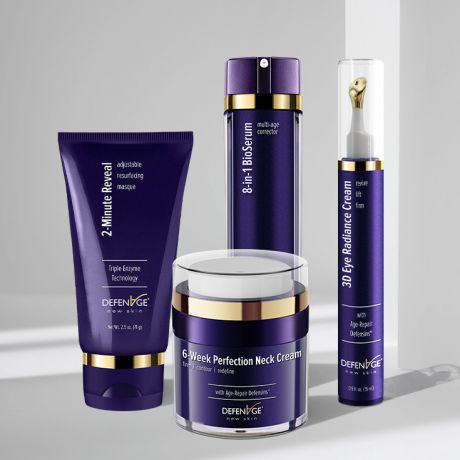 Wedding Prep Routine
Get your skin glowing with the perfect wedding skincare routine! Check out how this celebrity bride used it and what results she got!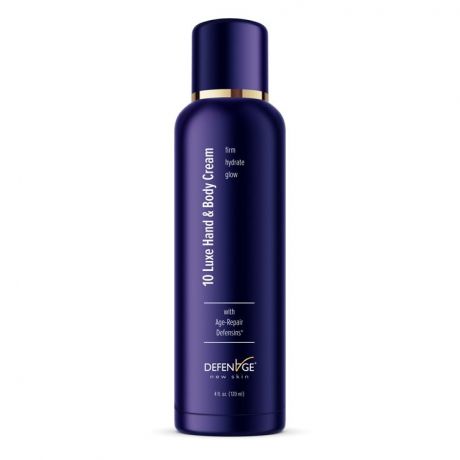 10 Luxe Hand & Body Cream
If you ever mused aloud, I wish I could slather my entire body with DefenAge, then the new 10 Luxe Hand & Body Cream answers your call.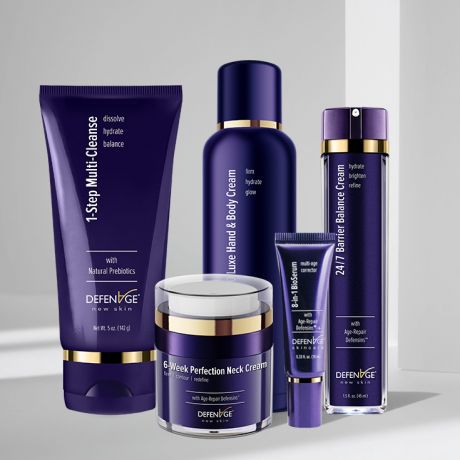 Culinarian Skin Detox Routine
Detoxify, moisturize, and repair your skin after cooking. If you love spending time in the kitchen, this is the way to take care of your skin after making a meal.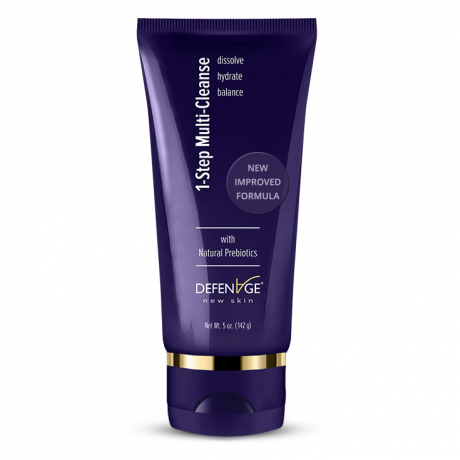 1-Step Multi-Cleanse
Luxurious facial cleanser with Natural Prebiotics. In seconds melts away surface debris, instantly dissolves heavy makeup and waterproof mascara and helps liquefy impurities in pores and air pollutants.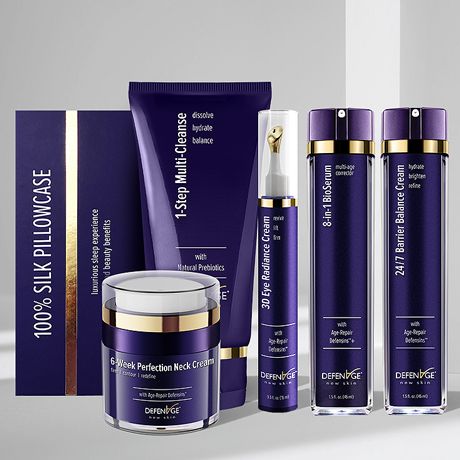 Morning & Night Skincare Routine
Consistency is key, especially in your day and night skincare routine. By incorporating targeted products into your routine, you can nourish and protect your skin during the day and promote rejuvenation while you sleep.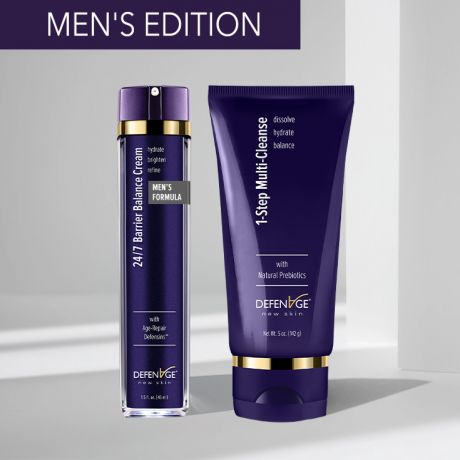 Men Skin Provision
A scientifically proven, easy-to-use skincare system tailored and formulated directly to the unique needs of men's skin. It is designed for daily skin maintenance and promotes healthy skin that looks fresh, energized, and young.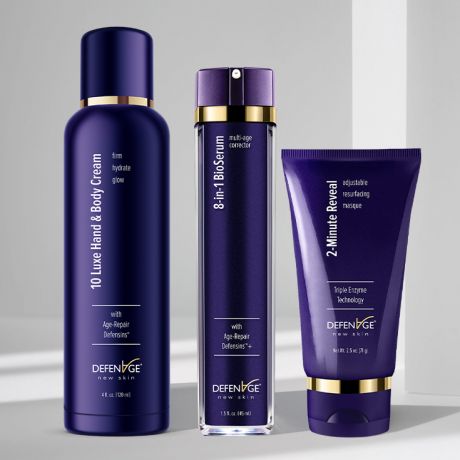 Hand Care Routine
Give your hands five-star treatment! High-performing cosmetic treatment for the hands and elbows reverses signs of skin aging and sun damage.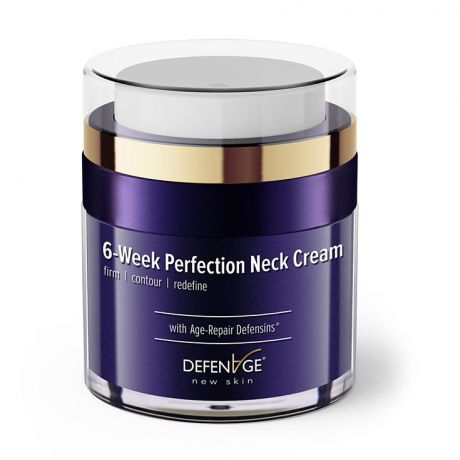 6-Week Perfection Neck Tightening Cream
A luxe anti-aging neck tightening cream infused with leading scientific advances. Designed to correct the challenging deep lines, folds, and impacts of gravity on the fragile skin of the neck where aging is often more noticeable.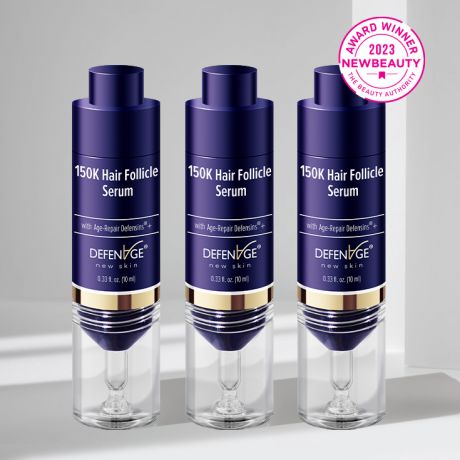 150K Hair Follicle Serum
This rejuvenation-inspired, super-charged scalp serum revitalizes the environment surrounding the hair follicles, creating an optimal ecosystem for the follicles to flourish. Contains 48 natural proven ingredients.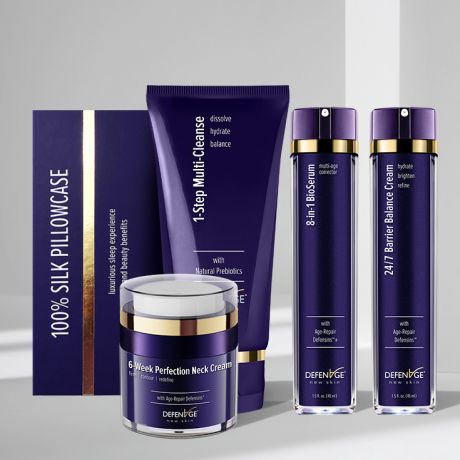 Nighttime Routine
Our skin loses moisture while we sleep. Use our high-performing nighttime routine to repair the day's damage and promote the skin's natural renewal.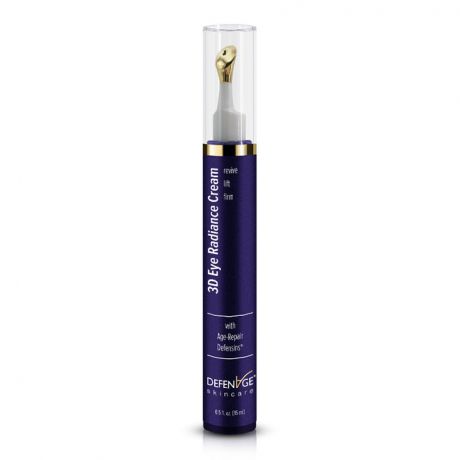 3D Eye Radience Cream
Technology-loaded anti-aging skincare treatment designed to address challenging cosmetic concerns for the skin around the eyes. Infused with breakthrough Age-Repair Defensins.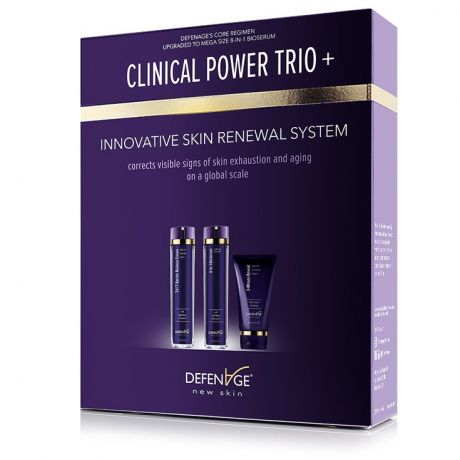 Clinical Power Trio+
Clinical Power Trio+ is a PLUS-edition of our best-selling Clinical Power Trio; we upgraded it with the MEGA size 8-in-1 BioSerum. CLINICAL POWER TRIO is DefenAge's signature, clinical-study tested, dermatologist recommended skin care treatment.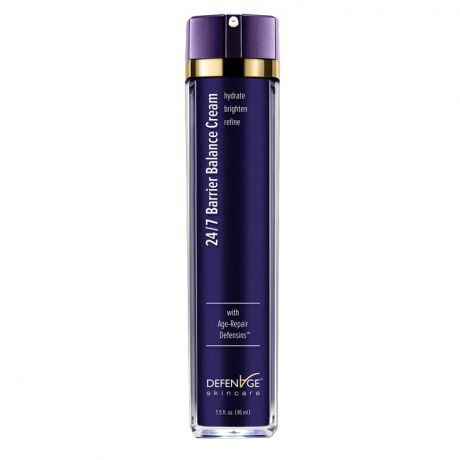 24/7 Barrier Balance Anti-Aging Cream
Intense hydrating cream infused with Age-Repair Defensins®, multi-action barrier balancing ingredients and skin brightening skincare actives work together to regenerate and rejuvenate the appearance of skin.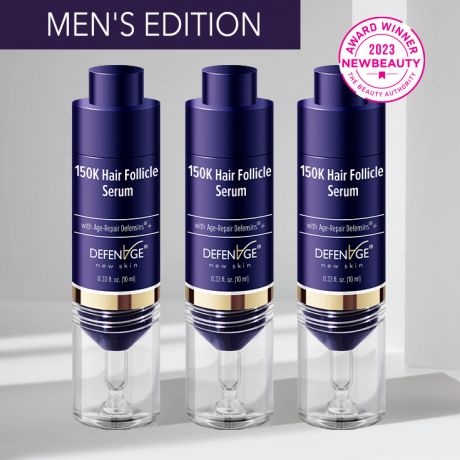 150K Hair Follicle Serum – Men's Edition
This rejuvenation-inspired, super-charged scalp and beard serum revitalizes the environment surrounding the hair follicles, creating an optimal ecosystem for the follicles to flourish. Contains 48 natural proven ingredients.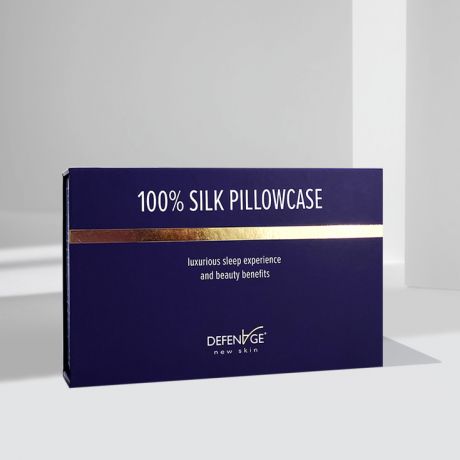 100% Natural Mulberry Silk Pillowcase
Our mulberry silk pillowcase brings a luxurious sleep experience and beauty benefits, making it a silk pillowcase skin care regimen! We advise completion of your night skincare regimen with a mulberry silk pillowcase for beauty sleep to save the work that you put into your skin care and let defensin molecules work.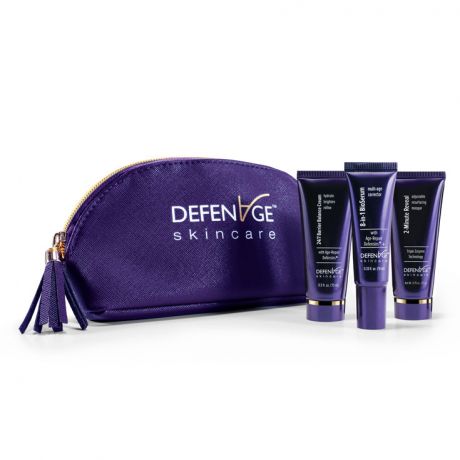 Fly Kit
This kit is a travel size of the CLINICAL POWER TRIO, DefenAge's core skincare regimen, a 2 week supply in DefenAge's signature cosmetic bag. TSA Friendly. The Fly Kit contains: 2-Minute Reveal Masque Net Wt. 0.75 oz. 24/7 Barrier Balance Cream 0.5 fl. oz. 8-in-1 BioSerum 0.33 fl. oz.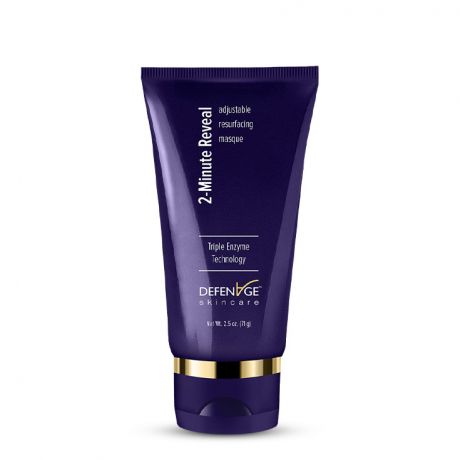 2-Minute Reveal Masque
Gentle, warming exfoliating mask infused with ultrafine Sugar Crystals and Triple Enzyme Technology starts the skin renewal process by thoroughly removing dull, unwanted cells. Reveals fresher, younger-looking skin in minutes. Instantly smoothes and softens. Minimizes the look of pores and fine lines.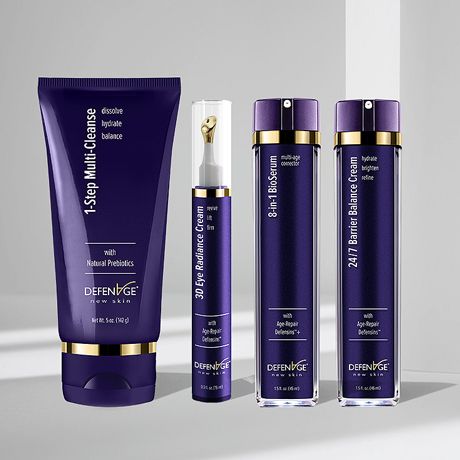 Morning Skincare Routine
Discover the importance of an AM skincare routine for radiant, healthy skin. A well-rounded morning routine sets the foundation for the day, protecting your skin from environmental stressors, replenishing moisture, and enhancing its natural glow.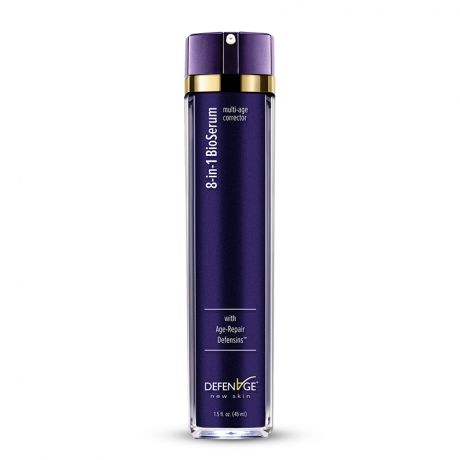 8-in-1 Bioserum
The 8-in-1 BioSerum is DefenAge's iconic bestseller. The remarkably smart formula seems to understand your skin's needs better than your own DNA. Dermatologists and aesthetic professionals name the 8-in-1 BioSerum as a retinol serum replacement. Patent-pending technology.